The James Team
Mother & Son Team

"Your Sebastian Cove Neighborhood Experts"

Kelly James & Brad Seketa
(386) 225-5602
---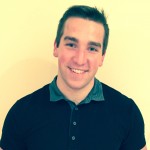 Brad Seketa is a team player who is full of energy.  He played Quarterback for his college football team for 2 years until an injury ended his career to soon.  He worked a very successful job as a personal trainer after school which fueled his love for helping people create a healthy life.
Now he fulfills his love of competition and physical activity in the gym and working to achieve success in the field of Real Estate sales.  Brad's desire to win and competitive nature makes him someone you want on your side when choosing a Real Estate Professional.  Brad is someone who realizes how important it is to have the right person in  your corner when making life's biggest decisions, and buying a new home is one of the biggest! Brad Cell – (386) 225-5602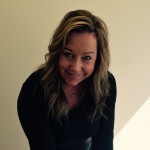 Kelly Seketa James has a love for houses!! Any house can become a home, a safe haven for the family who lives there.   Assisting home buyers in making one of the biggest decisions of their lives has become a passion for her.  Her sense of detail, patience, and empathy make Kelly one of the best Real Estate Professionals in her field.
 She holds a Bachelors of Science Degree in Nursing. Kelly has worked in the very specialized  field of Surgical nursing, which has impacted her desire to  help people in making life decisions with compassion and honesty.
The Real Estate business has given Kelly a chance to assist families in a way that also fuels her passion for homes and new construction.  She is studying Interior design in her free time and loves the fixer upper shows on HGTV! Her family has been in the area for quite some time now and would love to introduce your family to the beauty of Palm Coast and St. Augustine and all the area has to offer! Kelly Cell – (904)707-8198
For more information please contact our office at (386) 225-5602 
We look forward to serving you!!!